Accelerating Gender Balanced Leadership - A Quarterly Tracker
TalentNomics India is helping build an ecosystem that empowers impactful and influential women to take up leadership roles across organisations. Through this newsletter, we bring you relevant updates and showcase the actions we are taking to fulfil this mission.
Updates from TalentNomics India
White Paper on "Creating an Enabling Eco-System for Women in India"
We are proud to release TalentNomics India's 1st White Paper that thematically puts together the issues, challenges, learnings and recommendations from our last four Leadership Conferences. The report is intended to be a useful reference document and a guide for different stakeholders in the women's ecosystem for Organizations, Academic Institutions, Individuals, Families and Policy Makers. It also provides a self-assessment tool to review the gender balance of the ecosystem.
CruciBold 2019 Cohort Graduated, Registrations Open for CruciBold 2020
Participants of CruciBold India 2019 graduated on December 13, 2019. The 18 participants were from 12 organizations, including Yes Bank, GSK, Tata Steel, IL&FS, APL Apollo, TCNS, Infoedge
Earlier, we concluded two enlightening and engaging Leadership Learning sessions in Mumbai and Delhi. Thanks to all the speakers and mentors who interacted with the Cohort and gave them their insights on leadership.
CruciBold 2020 will commence on January 30th. Know more about nominating potential women leaders.
We launched GSK WeLEAP (Women Leadership Action Programme), an In-house Leadership Program for Women, under the GSK Women Leadership Initiative in Bangalore. Get in touch to learn more about Talentnomics India's in-house Leadership and Mentoring programs in your organisation
"I can tell you from my personal experience that mentorship is very emotionally enriching because you learn to put someone's interests above your own and feel successful only when he/she succeeds."Radha Mukherji, Founder and CEO of Shero Consulting, shares with us her experiences of being a Coach and mentor with TalentNomics India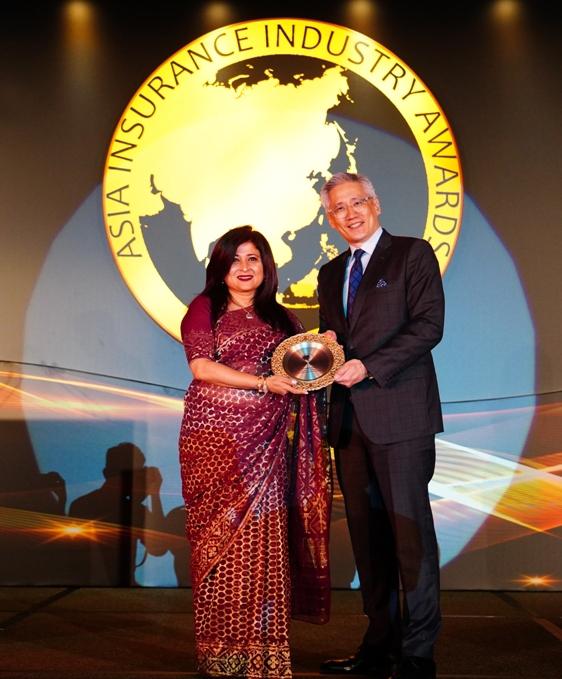 "Women in developing countries realize the importance of insurance through "learning by doing" — when the money they receive from a claim helps them to keep going" - TalentNomics India's Board Member Ms. Farzanah Chowdhury, MD & CEO of Green Delta Insurance. We are very proud that Ms Chowdhury has been awarded the "Women Leader of the Year" at the 18th Asia Insurance Industry Awards by Asia Insurance Review in Singapore.
2019 was momentous for women in the Economics and Finance fields. The Nobel Prize for Economics was co-awarded to Esther Duflo - only the 2nd woman to win the prize. Financial Times got its first female editor ever. The International Monetary Fund appointed its 2nd consecutive female Managing Director the European Central Bank got its first female president.
Yet, the fact remains that Economics continues to be one of the most male-dominated disciplines. Not enough women study Economics and far fewer follow a career in it. Only around 30% of undergrads pursuing Economics in US, UK and Australia are women. In leading US universities, it was found that women likelier than men to drop away as they climb the career ladder and fewer reach the assistant professor level. In India, women make up 50% of Masters students; have a fair presence at the assistant professor level; but are poorly represented at higher positions and prestigious forums.
Economists are influential in public policymaking, from setting monetary and fiscal policies to designing systems to allocate subsidies and government grants – therefore "the under-representation of women matters. What's needed is to showcase the stories of more role models, like IMF Chief Economist Gita Gopinath and current Finance Minister Nirmala Sitharaman. The Reserve Bank of India could also take the lead to encourage more women to join in the process of designing monetary policy – like The Australian Reserve Bank, Bank of England, the US Fed and the European Central Bank have taken conscious measures to recruit more women into the Central Banks and initiated campagnas to encourage women to take up Economics. Universities and colleges could market Economics courses better to attract women. It would also help if seminar and conference organisers consciously attract participation from women Participants.
Data and Reports We Followed
Women entrepreneurs are a good investment
New data reveals that 2018 saw the highest investments ever, globally, in female-founded start-ups. Women-led businesses, which still make up just 20% of venture-capital backed companies, took in $46.3 billion in capital last year- more than twice the $22 billion female entrepreneurs got in 2017 and more than 15 times the $3 billion awarded them in 2010

A survey by Morgan Stanley found that VC industry has yet to prioritize investing in women founded start-ups. In doing so, VCs are missing on an estimated trillion-dollar opportunity.
3-6% (or US$2.5-US$5 trillion) is the growth in global GDP that can be expected if women and men around the world participated equally as entrepreneurs
How and why to build women-enabling workplaces
The 2019 Women in Workplace study by Mckinsey and LeanIn– found that more women have risen to leadership in last few years. But the need is to focus on obstacles that women face right at the first step up to manager.
ILO report "Beyond the glass ceiling" found that when enterprises have an inclusive business culture and inclusive policies, there is a greater than 50% probability of achieving increased profitability, productivity, talent retention, creativity, innovation and company reputation
Companies need to take new and meaningful actions – because 2 years after #Metoo movement, 42% of women (in America) report nothing has actually been implemented to address harassment (#Meetoo survey by Have Her Back Consulting)
Number Crunching: Some Latest Figures on State of Women in India
7% of the 2.4 million police persons in India are women (6% are at the officer level). Similarly, women account for 28% in the lower judiciary, but just 12% at the High Court level (India Justice Report 2019)
76.6% is the new level of women's financial inclusion in 2020 – a big leap from 42.6% in 2017 (Women, Peace and Security Index)
19% of executive committees on major financial services firms in India are now women, vs 11% in 2016 (Women in financial services 2020 Report)
Get in touch to know more about our programs for organisations and individuals.